Toporzel collection by Stanislaw Szukalski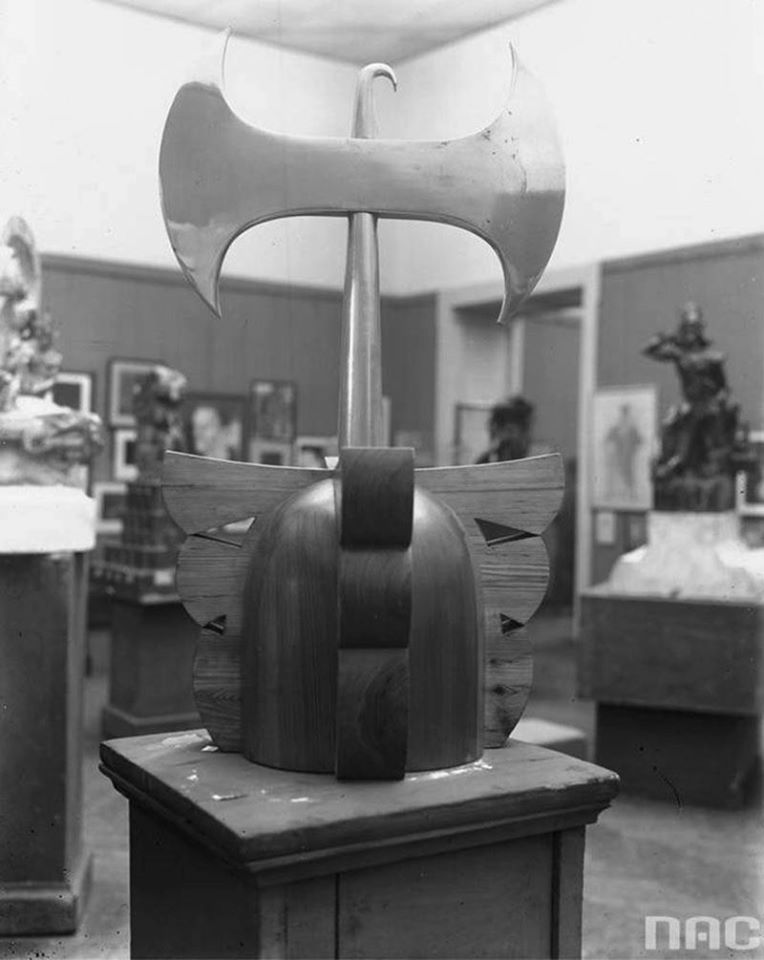 The Toporzel collection is a tribute to Stanislaw Szukalski, one of the most fascinating personalities in Polish – and world – art. Hugely successful in the interwar period, he shook the still relatively conservative Polish art milieu, published manifestos, reviews, and books, exhibited in Poland, France, and in the United States. His powerful, innovative sculptures fascinated art critics and the wide public: he won numerous contests and awards (including many prizes at the Exposition Internationale des Arts Décoratifs et Industriels Modernes in Paris in 1925). And while his later life proved difficult – because of the war, during which he lost most of his artworks and because of the subsequent money difficulties – his artworks and ideas continue to fascinate. Somewhat forgotten after the war, he was "rediscovered" a few years ago, both by specialists and the wide public.
The Toporzel was created to celebrate the 80th anniversary of Szukalski's emigration from Poland and the 90th anniversary of the founding of the Tribe of the Horned Heart artistic group, one of the most fascinating phenomena in Polish art of the interwar period.
Jewelry in the Toporzel collection is made of bronze – Szukalski preferred sculpting material and plated with gold, white bronze, or black ruthenium. The form is directly inspired by Szukalski's "toporzel" (Polish "topor" – ax, "orzel" – eagle), designed by the artist as a symbol of a newly reborn (in 1919) Poland.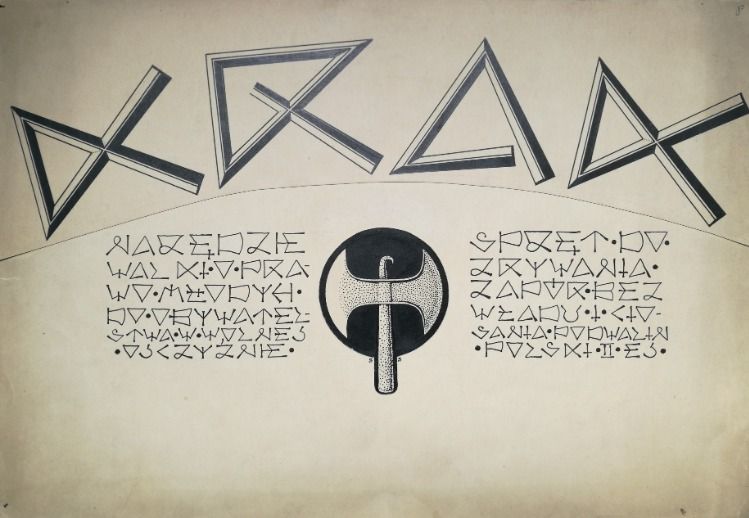 So I bring you a beautiful sign, a new Eagle,(…) so that (…) you may receive on your banners of sincere confession of patriotism (…), with an open heart, this sign of an ax, which became an Eagle. May the 'Toporzel' give us all, regardless of our different paths to the same Ideal, the inspiration needed today".
Stanislaw Szukalski
The necklaces and bracelets from the Toporzel collection are perfect accessories not only for art, history, and Szukalski lovers but also for anyone who values design with simple but original and interesting forms.
Discover the Toporzel collection