The Last Painting by Zdzisław Beksiński 
/Best selling collection/
"Maybe, against all odds, I'll manage to finish the painting today".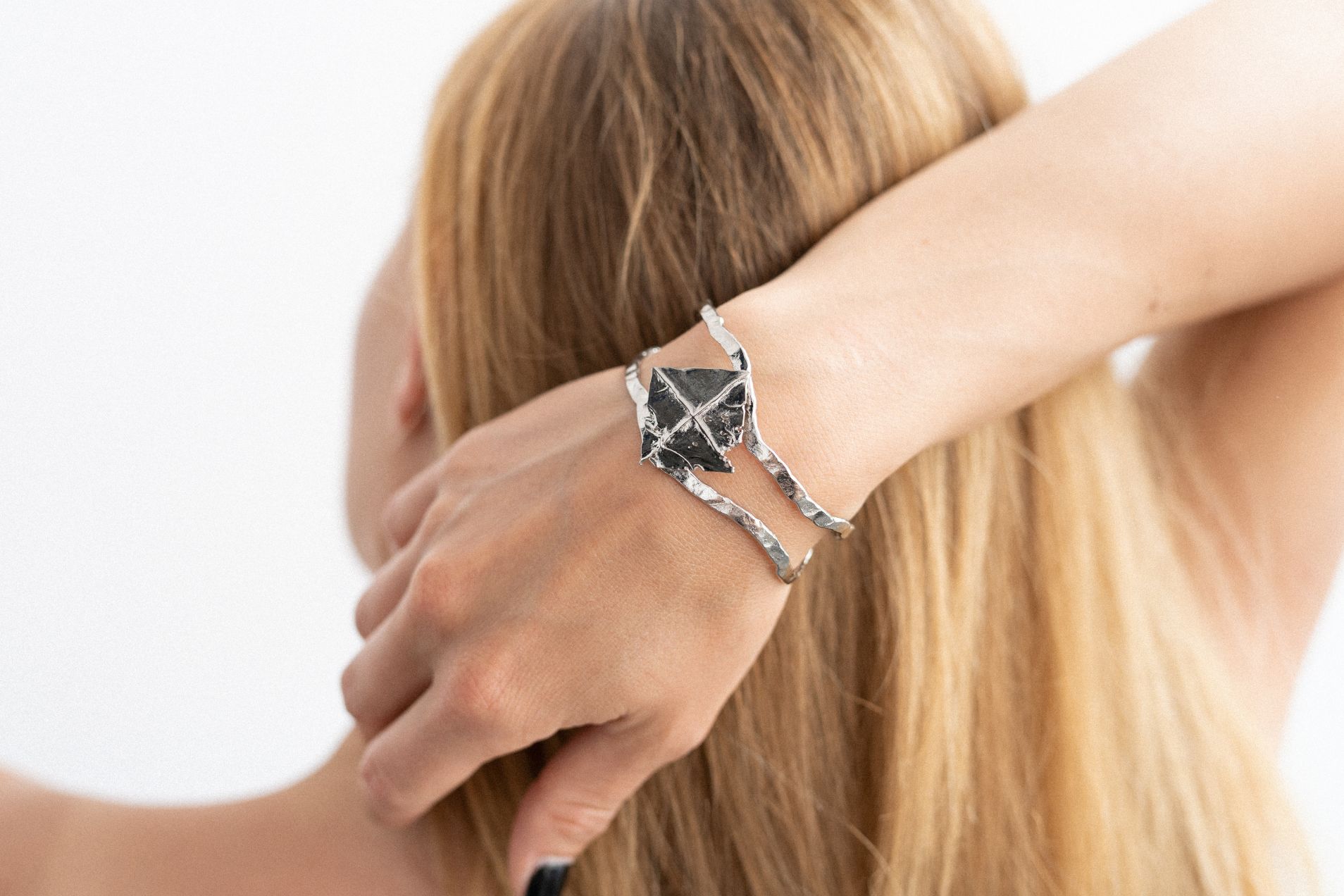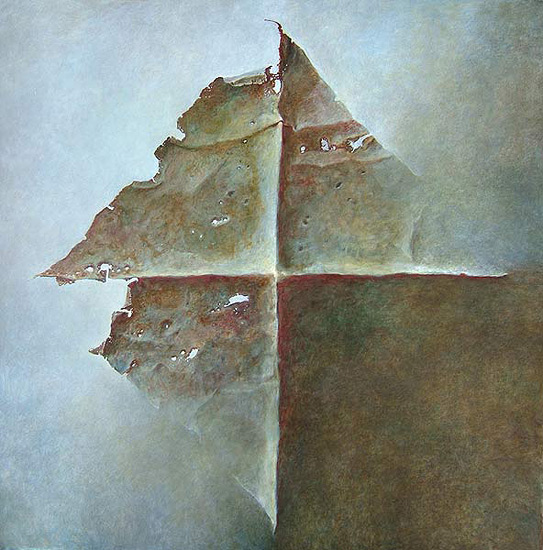 On February 21st, 2005, Zdzisław Beksiński wrote in his journal: "Maybe, against all odds, I'll manage to finish the painting today". He finished it. And a few hours later, the painting signed "Y" became a silent witness of the artist's death.
This painting inspired the Roi Doré Bijoux to create a collection paying tribute to the Master, whose photographs, sculptures, drawings, and paintings fascinate generations of art lovers all around the world for decades.
While this painting is more characteristic of the artist's late works than of his most famous "fantastic period", it certainly shows all of his mastery in color, form, and space handling. Using a very limited range of colors, Beksinski created an intriguing, both harmonious and dynamic volume that seems to emerge from the void.
As the story goes, this painting was actually inspired by an… earring, belonging to a friend of Beksinski. Making jewelry out a painting inspired by jewelry created a fascinating discussion between different forms of expression, but also between an original(s) and an original-inspired item(s).
The highest artistic quality of this collection is assured by the Galerie Roi Doré, RD Bijoux's partner, to whom the art of Zdzisław Beksiński is particularly dear since it organized in recent years a few exhibitions of Beksinski in Paris and Warsaw. The elegant jewelry from The Last Painting collection is a must-have accessory completing perfectly any outfit – for both Zdzislaw Beksinski's fans and any person appreciating beautiful things.
The painting of Zdzislaw Beksinski was used with the consent of The Historical Museum in Sanok, the sole successor of the artist's legacy.
Shop The Last Painting collection
Let's stay in touch!
Get regular updates about our projects, collections, new arrivals, and interesting information about art & jewelry.