Three Matches collection / Jacques Prévert & Marek Piekarczyk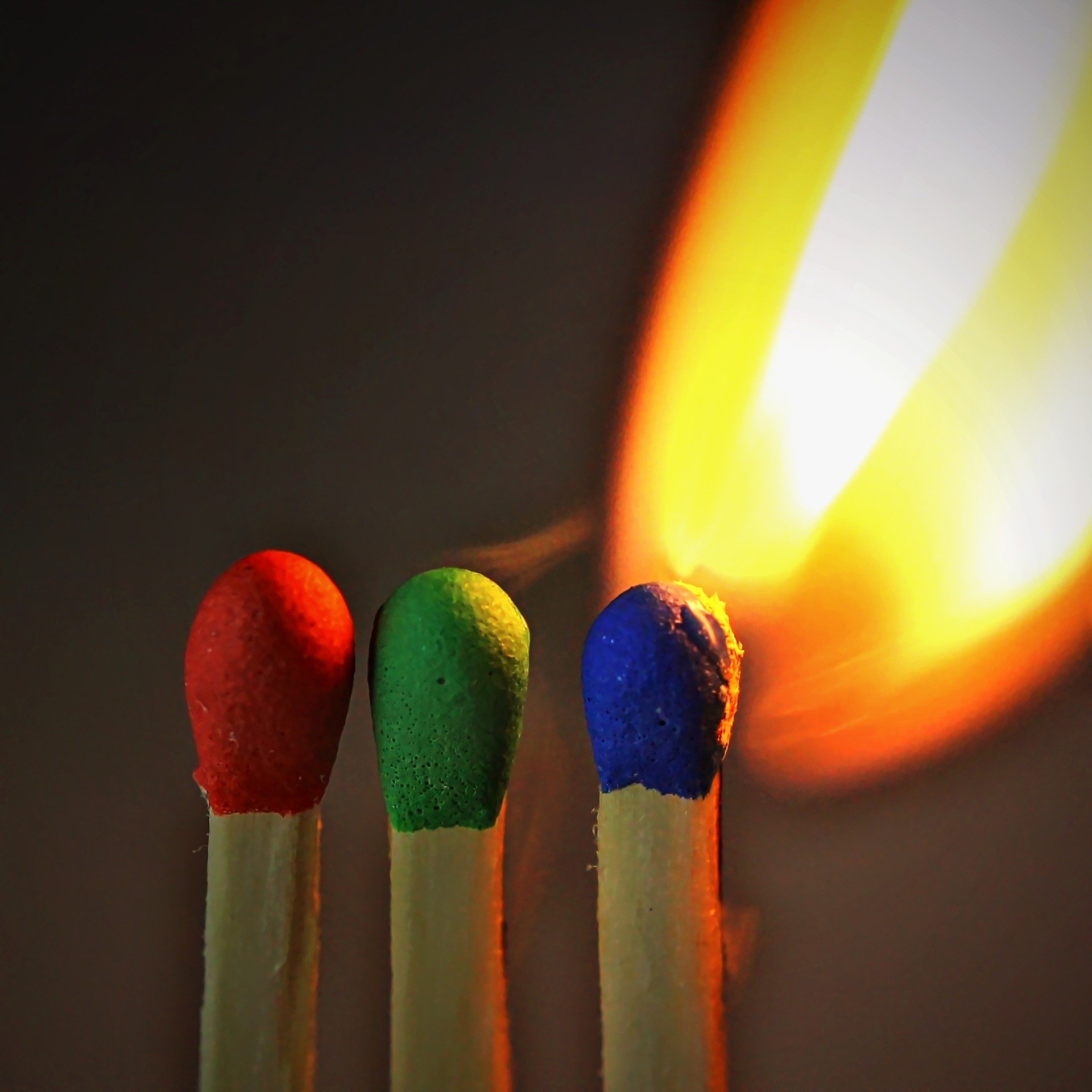 "Three Matches" is a collection inspired by the poem Paris at night by Jacques Prévert, one of the most renowned French poets of the 20th century. It comes from the Paroles collection, published in 1946 and consisting of a wide variety of texts – many of them protesting against war and violence, others celebrating everyday life or love.
The poem Paris at night seemingly belongs to the latter category: it evokes an intimate scene between lovers who discover and learn their bodies, in the romantic scenery of Paris at night – the city of lovers.
However, there is also a second, darker interpretation of these verses: the person who lights a match is a soldier and a sniper is watching him. He first notices his victim when the soldier lights the first match, with the second match he aims, and with the third, he fires.  And, the complete darkness follows – death.
This ambiguous, moving, and beautiful text inspired many artists over the years: it was sung, among others, by Yves Montand. It was also translated to Polish by a famous Polish poet Konstanty Ildefons Galczynski – and this version was sung by Marek Piekarczyk in the now cult ballad "Trzy zapalki" (Three matches).
The "Three matches" collection was created in cooperation with Marek Piekarczyk – so it draws inspiration from two sources: poetry and music.
In Roi Doré Bijoux's interpretation, the three matches – a utility object with a simple form but enormous possibilities (matches can save lives, but can also become sources of destruction) – retain their shape, although it is transformed in many ways. In the simplest version, gold-plated matches, with a slightly irregular handle and a colorful head like in a real match, become necklaces and earrings that can be worn in different color configurations. Thus, jewelry from the "Three Matches" collection is universal and versatile – with one set you can create many different combinations, each time surprising with a new look.
The collection is complemented by unisex signet rings with fanciful shapes, which, however, are still a variation on matches – simple forms of the three matches can be easily noticed. The "Three Matches" collection is an example of an extraordinary dialogue between various forms of art – poetry and music – and the applied art of jewelry. The ambiguous meaning of the poem, which was the starting point for the creation of the collection, gives it an additional, touching dimension. But most of all, the collection consists of beautiful objects: surprising and universal in their simplicity, but original and unique.